We are the foundation of your project's success!
CME's team of skilled and innovative professionals provide cost-effective solutions for a variety of projects and market sectors.
We integrate sustainability into our geotechnical design including recycling and reusing alternate materials, reduction in pollution, implementation of erosion and sedimentation control, and impacts on the environment.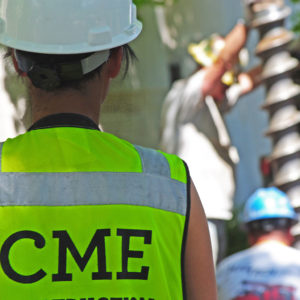 Our geotechnical engineering services include:
Comprehensive Understanding with Cost Effective Tools
With a unique library of more than 2,000 geotechnical investigation reports, CME created an interactive map of previous geotechnical investigations linked to Google Earth. This resource makes it possible to perform a desktop study of any potential site in the area. This powerful tool contains a depth of geotechnical information ranging from faulting, geology, and anticipated site soil to better understand potential site and associated design and construction risks. Email info@cmenv.com with your site address, APN, or map to inquire about a desktop study today.
Your Project
Success Starts Here
We are dedicated to improving our communities, utilizing the most innovative science practices, and creating sustainable infrastructure.