Kings Beach Gateway to the Core Improvement Project – Placer County, CA
CME provided materials testing services utilizing Caltrans – certified personnel for this roadway project. The project provides improvements at each end of the Kings Beach Commercial Core project, near Highway 267 at one end and Chipmunk Ave at the other end, and includes roadway improvements, advanced stormwater treatments, sidewalks, bike lanes, and general streetscaping. The majority of the project is located within Caltrans right-of-way.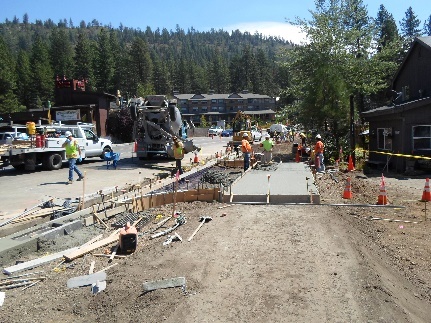 - All Rights Reserved - Construction Materials Engineers, Inc.